William L. (Bill) Bird, Sr., 91, an engineer who worked for the Rural Electrification Administration (REA) from 1949 until he retired in 1991 as Telephone Program Director, died December 24.
Mr. Bird, who lived in Galesville, Maryland, was born in Greenup, Kentucky on July 14, 1925. At age 2 months he moved with his family to Washington, D.C. where he attended public schools and graduated from Theodore Roosevelt High School in 1943.
Following graduation, Mr. Bird enlisted in the Army and was inducted at Fort Meade, Maryland. After training at Fort Benning, Georgia he was assigned to the 94th Infantry Division, landed at Utah Beach in September 1944, and subsequently saw combat action in France and Germany. Mr. Bird was captured in the Battle of the Bulge and held as a prisoner of war until the American forces liberated him. He was awarded the European-African-Middle Eastern Service Medal with three Bronze Stars, among other military honors.
Soon after his return home to Washington, D.C. following V-E Day, he entered The George Washington University School of Engineering from which he received his Bachelor of Science degree in Electrical Engineering in 1949. While in school, Mr. Bird was inducted into the Sigma Tau Honorary Engineering Fraternity. After graduation, he began a 42-year career in government service with the U.S. Department of Agriculture's REA. He was active in the 94th Infantry Division Association, which he served as both National President and President of the local Chesapeake Chapter.
Mr. Bird was a man of strong faith and an active member of the United Methodist Church. He was a Charter Member of Christ United Methodist Church in Landover Hills, Maryland, where he held many administrative positions and taught Sunday School. More recently, he was a member of Galesville United Methodist Church.
A devoted husband, father, and grandfather, he was thoughtful, caring, and precise. He enjoyed spending time outdoors, whether bicycling through Rock Creek Park as a boy or camping with his children and grandchildren. He was known for his endless ability to build, repair, or improve any item in the home.
He is survived by his loving wife of 66 years, Lois Ann (Ehlers) Bird, in addition to four children: William Lawrence Bird, Jr. (Mary) of Bethesda, Maryland; Janice Bird (Scott Eden) of Edgewater, Maryland; Mark Bird (Susie) of Annapolis, Maryland; and Jeanette Curry (Matt) of Catonsville, Maryland. He is also survived by eleven grandchildren: Katherine, Emma, Caroline, Natalie, and Billy Bird; Suzanne (Jon Schnaars), William, and Andrew Eden; and Daniel, Christian, and Molly Curry, in addition to two great-grandchildren, James and Lucy Schnaars.
A memorial service will be held on Sunday, January 8, 2017 at 2 p.m. at Galesville United Methodist Church at 4825 Church Lane, Galesville, Maryland 20765. In lieu of flowers, memorial contributions may be made in his name to West River Center, 5100 Chalk Point Road, West River, MD 20778 or Galesville United Methodist Church.
Max Edward Colvin, of Rolla, passed away Saturday, October 1, 2016 at the age of 91.
He was born in Rolla on June 10, 1925 to the late Carl and Mable (Funke) Colvin.
Mr. Colvin was a veteran of the U.S. Army having served two years during WWII with most of his term spent in Europe as a Mortar Assistant.
After leaving the service in 1947 he married Wilma May Barnett, of Meta, MO. Two children were born to this union, daughter Wilma Maxine and son, Robert Michael.
Wilma May preceded him in death in 1972. On November 8, 1974 he married Gladys Myrtle Johnson, of Rolla, who also preceded him in death on July 12, 2014.
Max was also preceded in death by his son, Robert Michael Colvin, three brothers, Eugene, Ray, and Wayne Colvin, one sister, Margie Colvin, and grandson, Christopher Wade Kelnstin.
Max was dearly loved and will be greatly missed by his surviving family which includes his daughter, Wilma Maxine Swanson, of Colton, OR; three grandchildren, Jennifer Grace Kelnstin, of OR, Angela Colvin, of Rolla, MO, and Derek Colvin, of Rolla; two great grandchildren; nieces, nephews, other extended family members and dear friends.
A graveside service with military honors for Max Colvin will be held at 1 pm Thursday, October 6, 2016 at Ozark Hills Memorial Gardens Cemetery in Rolla.
Roland Sluder 1925-2016
Died: Nov 15, 2016
Roland Sluder, age 91, of Augsburg Lutheran Village, Baltimore, MD died Tuesday, November 15, 2016 at the House of the Good Shepherd, Hackettstown, NJ. Roland was born October 3, 1925 in Jamaica Queens, NY. He is the son of the late LeRoy and Elsie (Elfrich) Sluder, Sr. In addition to his parents Roland is preceded in death by his beloved wife, Lucille (Semon) Sluder, his daughter, Linda Shipman and his brother, LeRoy Sluder, Jr.
He served proudly in Patton's 3rd Army, 94th Infantry Division during World War II. Roland was employed by Franklin United Life, Garden City, NY as a Clerk for many years. He was an avid reader, hunter and fisherman. In addition, Roland was very active in the American Legion, going from school to school educating America's youth about World War II.
He is survived by his son, Richard Sluder and wife Diane, his daughter, Janet Fitzpatrick and husband David, 1 sister, Doris Blank and husband Nathan, 4 grandchildren, Sarah Chrzanowski and husband John, James Sluder, Jillian O'Brien and husband Corey, Jennifer Malecio and husband Ethiel, Jr., 3 great grandchildren, Meghan Chrzanowski, Kayla Melecio, Travis O'Brien and one Melecio great grandchild on the way.
Roland was born October 3, 1925, in Jamaica Queens NY. At age 16, joined the 4th Regiment NY Guard. Enlisted in the Army Reserve May 11, 1943. Left for active duty at Fort Dix, NJ October 10th. Took A.S.T.P. Basic at Fort Benning GA. After Basic, worked as night butcher/cook until sent to Camp McCain MS, G/302 Regiment of the 94th Infantry Division. Went overseas aboard the Queen Elizabeth. In France, served as a scout-runner for the 2nd Platoon G Company. During the attack on Sinz, Germany, wounded in right knee and was sent back to aid staion in half track. Returning to 94th in Dusseldorf. After automotive school in Czechoslovakia, taught woodworking and built sentry boxes used on road blocks. Then reassigned to Company A, 503 MP BTN at 3rd Army HQ in Bad Tolz, Germany and was one of General Patton's body guards and later guarded General Truscott. Coming home on the James Monroe and was seasick for 19 days. Never smoked cigarettes again! During lull in fighting Roland was always on the lookout for a chicken or a pig and vegatables to cook tasty meals for his buddies. (At the 1988 Denver reunion, he received a surprize phone call from Olean Jacobson who remembered him as the who had cooked for the 2nd Squad.)
After discharge, worked as a butcher for A&P for 30 years until retiring because of a back injury. Married Lucille Semon in 1948, settled in Hicksville, NY, raised 3 children, Richard, Janet and Linda and have 4 grandchildren, James, Jillian and Jenifer Sluder and Sarah Fitzpatrick.
Was active in both a Gun Club and Boy Scouting, with the help of D.C.M. taught 22 and high powered rifle to many boys who went into the service. Also a NY State Hunter Safety Instructor for 15 years. First President of Downstate of NY Chapter of the 94th Infantry Division.
Robert Donald Bowden Sr.
June 9, 1925 - November 4, 2016
Obituary
Robert Donald Bowden, Sr., 91, Glastonbury, died November 4, 2016 in the presence of his loving wife and family. He was married to Eva Norton Bowden for 65 years. He was born in Bristol, CT June 9, 1925 to Lester and Ruth Beatson Bowden. An Eagle Scout and graduate of Bristol High School, he entered the Army in September 1943. After training with the 94th Division, 301st Regiment, Company E, he was sent to France and Germany, joining the Third Army under General George Patton. As an expert rifleman, he was part of the crossing of the Rhine River. He was captured in Germany, and released as the American troops approached. On returning to Connecticut in Dec 1945, he enrolled in Trinity College and joined the 76th Infantry Division Reserves, as a Lieutenant, rising to Captain before retiring in 1966.
Upon graduation from Trinity, he became a math teacher at East Hartford High School. He taught and served in administration for 35 years, retiring in December 1984. He was a past president of the East Hartford Teachers Association. He held a Master's Degree in Administration and 6th Year Certificate from UConn.
He and Eva moved to Glastonbury in 1952, where they raised their five children. In 1959, he was elected to Glastonbury's first Town Council, served three terms, two as Vice-Chairman, then was elected to the Board of Finance, serving 6 years, until he was elected to the Connecticut House of Representatives in 1984, where he served 5 terms, retiring in 1995. While in the House he served on the Appropriations, General Law, Education, and Program Review and Investigations Committees, serving a term on the latter as its chairman. He next was elected to the Glastonbury Board of Assessment Review where he served 8 years. In 12 electoral races and one primary, he was undefeated.
He was a deacon, trustee, and past president of First Church of Christ, Congregational, UCC, Glastonbury, having been a member since 1954. He served as a delegate to the annual meeting of the Connecticut Conference United Church of Christ and as a chairman of its Resolutions Committee.
Robert Bowden served as a member of the facilities committee of the Historical Society of Glastonbury (8 years), on the Board of the Green Cemetery Association (8 years), as a Little League umpire, Cub Scout Leader, Boy Scout Committee member, past president of Orchard Hill Swim Club, fund raiser for the Welles Turner Library Second Century Fund, and Class Agent for the Trinity Class of 1949.
Bob Bowden was a tennis player, a quartet singer, landscaper at his home and cottage, builder and renovator at his homes in Glastonbury, South Glastonbury and his cottage in Old Saybrook as well as his children's homes. He did crossword puzzles, solved sudokus, watched golf, tennis, baseball, football, horse racing on tv, was a devoted Detroit Tigers fan, as well as a fan of the St Louis Cardinals, the New England Patriots and UConn basketball.
Through all the activities and commitments, his family came first. Besides his wife, he leaves 5 children: Nancy Bowden and her partner David Glenn of Bloomfield; Janet Bowden and her partner Andrew Manoff of Culver City CA; Richard and his wife Michele of Glastonbury; Barbara Burke and her husband Patrick of Wyncote Pa; and Robert Jr and his wife Lisa of Tolland. His nine grandchildren are Bethany Auck and her husband Sam of Denver, Colorado, Ben Sieke of Culver City, CA, Kathryn Bowden of Glastonbury, Alison Sieke of Hollywood, CA, Erin and Thomas Burke of Wyncote, PA, and Mackenzie, Luke and Casey Bowden of Tolland. He also leaves his niece Donna Bowden Johnson of La Vergne TN. He was predeceased by his brother Russell Beatson Bowden. He also leaves several cousins.
Additionally he opened his home to Eva's cousin Ruth following her father's death until her family settled. In 1977, Adriana, a college student from war-torn Nicaragua, came to live and was followed several months later by her younger sisters Ana and Milena. He was their beloved American "Dad" ever since.
Sent: Sunday, October 9, 2016 11:42:06 AM
Subject: Information on my father, RICHARD W RECZEK B/302
Dear Sir, I am sorry to inform you that my father, Richard Reczek passed away in January of 2016. Although at times he was a quiet, introverted man, he lived a wonderful life surrounded by family and close friends. That brought him much joy. Below is some information that was used in his eulogy. I hope that we got the details of his war experience correct. He was very proud of the 94th. Thank you for all you do to give respect to those who served by keeping the memories of the 94th infantry division alive.
Sincerely, Catherine Reczek Hanners (Richard's daughter)
Richard W. Reczek, who helped liberate concentration camp prisoners during World War II died Saturday, January 23, 2016 in Buffalo, NY, Millard Fillmore Suburban Hospital. He was 89 years of age.
Mr. Reczek served as private with the 94th Infantry Division of the US Army that marched through Europe and Germany, where soldiers opened the Dachau concentration camp and liberated thousands of prisoners.
Mr. Reczek, being of Polish-American descent, spoke Polish and understood Russian, and he was able to use his language skills to communicate with prisoners and civilians. He also had some knowledge of the German language due to his relationship with a German-American family he knew during his childhood in Buffalo. His knowledge of languages was valuable as many prisoners were desperate to know the whereabouts of their displaced family members as the war came to a close. He also made use of this skill as a guard of German and Russian prisoners after the war.
Richard recalled the days after the surrender of the camps where long lines of people formed and he spend entire days talking inexhaustibly to people to gather information. They were exhausted hungry and impatient. Many were bitter with the Americans and thought that they should have come sooner and done more.
Born in Buffalo, Mr. Reczek was drafted while still attending Seneca Vocational High School. He would later complete high school and classes at the University of Buffalo upon his return. He joined the Army in 1944, landing in Scotland, in 1944, to fight in the European theater of operations.
Reczek and the 94th division was responsible for the liberation of the town of Pilsen in Czechoslovakia. Richard recalled a great celebration in the town square and how exuberant and truly grateful the people of the town were for this heroic feat. The mayor himself spoke to Richard and shook his hand personally and told him he had a home in Pilsen whenever he wished to visit. Richard also recalls having to sleep in a barn on a 'hay mattress' during some of his time in Czechoslovakia. Once again, his ability with languages enabled him to form a relationship with a woman who he would fondly remember as his "second grandma". She took him under her wing and gave him the humble provisions that she could spare. He remembered the soft-spot she had for him as she would reward him with her homecooking because of his willingness to help her with the farm work. Through letters that he wrote home, Richard detailed how thrilled the family was to share his 'care package' of Polish Sausage and other delicacies that his aunt Rose sent to him for Christmas. Meat at that time was something scarce. They were overwhelmed by his generosity.
In April 1945, troops with the Army's 94th Division found several camps holding Jewish prisoners and yards filled with corpses of inmates. It was something he would never forget. Something unimaginably horrifying. Mr. Reczek talked about his role in the liberation only later in his life. With tears in his eyes, he explained to family members what he had seen, and 'sometimes he couldn't even finish' giving his account.
Mr. Reczek earned a bronze star and was discharged from service in 1946. He went on to get married and dedicated himself to raising a family of 6 children. He worked in the automobile industry for 45 years, becoming a Supervisor at the Chevrolet Tonawanda plant.
Mr. and Mrs. Reczek were content to lead a simple life. Richard enjoyed time centered around family meals his wife would prepare, which extended family would later recall as being quite elaborate. Particularly because of his experiences during the great depression as a child, and during World War II, he vowed that as long as he could help it, his family would never go hungry.
Richard enjoyed tending to his rose garden. He also enjoyed being in nature. He was an avid fisherman, hunter and bird-watcher. He hiked, jogged and rode a bike. He would spend hours reading philosophy, listening to the classical music of Chopin and Strauss, big band music and polkas. Through it all, he never ceased to share his wit and insight with those around him. Often commenting on the meaning of life and the nonsense of it as well. His children and grandchildren would fondly recall the many "grandpa-isms" he shared with them that he referred to as his "pearls of wisdom".
Mr. Reczek was married for 64 years (two weeks short of 65) to the former Charlotte M. Lonski until her passing in 2013. They met on Valentine's Day after the war on a blind date arranged by Richard's aunt who owned a dry-cleaning business in their east-side neighborhood. Richard is survived by six children, Peter (Karen), Mary Jane (David), Deborah (Ted), Russ (Cathy), Cathy and Michelle. Eleven grandchildren: Brian (Rachel), Maia, Charles, Rebecca, William, Louis, Charlotte, Katelynn, James, Skyler and Allen. Two great-grandchildren: Katerina and Lucas.
A funeral service was held Friday, January 29, at 9 a.m. in Queen of Martyrs R. C. Church, George Urban Blvd. Cheektowaga, NY.
Claude H. Phelps
May 11, 1921 - October 1, 2016


Peacefully and surrounded by family on October 1, 2016 CLAUDE H. "Hoss" PHELPS, served in the Army during WWII, HQ 3/302 of the 94th Infantry Division; devoted husband of the late SADIE M. PHELPS (nee Eckert); loving father of John C. Phelps, Ronald L. and his wife Rose and Laura A. Phelps and her partner Barb Sullivan; cherished "PopPop" of Jennifer Antley and Jessica Donnelly; great grandfather of Savannah, Irelynn and Ben. Claude is also survived by his devoted niece, Janet Haigley and her loving family.

The family will receive friends in the LEMMON FUNERAL HOME OF DULANEY VALLEY INC. 10 W. Padonia Road (at York Road) Timonium, MD 21093 on Tuesday, October 11, 2-4 & 7-9pm.

A Celebration of Claude's life will be held in the funeral home on Wednesday, October 12 at 11am.

Interment Dulaney Valley Memorial Gardens.

Expressions of sympathy may be directed in Claude's memory to Gilchrist Hospice Care, 11311 McCormick Road, Suite 350, Hunt Valley, MD 21131.
JOHN DELBERT JACKSON 1925-2016 - A/376

From: "Ann McClendon" <cliffannmc@gmail.com>
Sent: Saturday, September 10, 2016
Subject: passing of Leon Stinson C/302
I would like to advise of the passing of my father Leon Stinson of C302.
Below is the obituary if you will please forward the information to the members of the 94th.
Thank you
Ann McClendon

Thomas "Leon" Stinson passed away peacefully on Thursday September 8, 2016 in New Braunfels, Texas. He was born in Corum, OK January 26, 1926
He is survived by his wife of 65 years, Nora Bell Lloyd Stinson. Three children, Ann and husband Cliff Mcclendon from Marion, TX, Rex and wife Deborah Stinson of Lubbock, TX , Donna and husband Mike of Plano, TX. 7 Grandchildren and 9 great grandchildren.
Brother, Bill and wife Mollie Stinson of Hillsborough, TX.
He served in the US Army during WWII with the 94th Infantry Div Unit C/302. August 1944 to April 1946. Combat soldier in the battle of the bulge.
He graduated from Lubbock High after discharge.
He farmed in Morton, TX until moving to Lubbock in 1958. He was a Police Officer with the Lubbock Police department until he retired in January 1988.
After retirement they moved to the Lloyd family ranch in Paint Rock, TX, Moving to Rio Concho West in San Angelo in 2004.
In March of 2015 moved to Eden Community in New Braunfels, TX.
His greatest satisfactions were his long marriage and his family.
He was a member of the Methodist Church
He enjoyed traveling with RV clubs, attending Bluegrass Festivals and one heck of a 42 player.
In lieu of flowers, family request donations be made to a scholarship fund set up in memory of his sister. Mail donation to: College of Human Sciences, Attn: Casey Carson, Box 411262, Lubbock, TX 79409. Payable to TTU Foundation and in memo list: Mary Dale Stinson Williams Scholarship in memory of brother Leon Stinson
Visitation Sunday 5 to 7 Resthaven Funeral Home, Lubbock. Service Monday, September 12th, 2:00PM, Forrest Heights Methodist Church 3007 33rd, Lubbock. Burial Resthaven Gardens.
Holly Walker Dinkins, 98, awarded Bronze Star, Purple Heart for service during WWII
U.S. Army Col. (Ret.) Holly Walker Dinkins passed away Monday, Aug. 15, in Columbia. He was 98.
He was born June 8, 1918, to Henry Moody Dinkins and Marie Hollis Dinkins in Ridgeway, S.C. As a child, he lived in Kershaw, Fairfield and Chester counties, growing up as the oldest boy of nine children.
Col. Dinkins served his country for more than 34 years as a member of the U.S. Army. He enlisted in the South Carolina National Guard on Jan. 2, 1940 in Rock Hill and underwent recruit training at Fort Jackson. Over the next two years, he rose to the rank of sergeant. Following the attack on Pearl Harbor, he was selected for U.S. Army Officer's Candidate School (OCS) in Fort Benning, Ga. Upon completion of this rigorous training, he was commissioned a second lieutenant in the United States Army on Aug. 13, 1942. His first duty assignment as a newly commissioned officer was as a platoon commander in the 94th Infantry Division at Fort Custer in Battle Creek, Mich. As the buildup to U.S. involvement in World War II was underway, the 94th Infantry Division was transferred to several other training locations in the U.S. including Salina, Kan., and Camp McCain, Miss. In early 1944, the 94th Infantry Division was secretly transferred to Liverpool, England, in preparation for the allied invasion of France. On Sept. 8, 1944, Holly landed at Utah Beach, France, as a platoon commander of the 301st Infantry Regiment of the 94th Infantry Division, which was placed under the operational command of General George S. Patton. The 94th Infantry Division was known as "Patton's Golden Nugget" and was responsible for leading the eastern advance of Allied Forces into Nazi Germany. Holly participated in the major campaigns of Northern France, Rhineland and the Ardennes-Alsace, also known as the Battle of the Bulge. It was during the Battle of the Bulge that he earned the Bronze Star and was wounded during combat and awarded the Purple Heart.
Following his service in WWII, Holly remained on activity duty serving in the U.S. Army until retiring with the rank of colonel in 1974. His service carried him and his family to a variety of locations around the U.S. and the globe including Yokohama, Japan; Fort Leavenworth, Kan.; Fort Bliss, Texas; Richmond, Va.; Columbia, S.C.; Orleans, France; Baumholder, Germany; and Washington, D.C. His service included command of a nuclear missile battalion in Europe during the Cuban Missile Crisis. While in Washington, Col. Dinkins served in the Pentagon as a strategic planning officer in the office of the Secretary of the Army. He also was the Senior Regular Army Advisory to the South Carolina National Guard. In addition to WWII, he served in combat in the Republic of Korea from 1951 to 1953 and in Vietnam from 1969 to 1970. In total, Col. Dinkins served in foreign locations for nearly nine years.
Col. Dinkins' citations and awards include the Combat Infantryman's Award, Bronze Star, Purple Heart, United Nations Service Medal, National Defense Service Medal, Army Commendation Medal, Army Defense Service Medal, Armed Forces Reserve Medal, Joint Services Commendation Medal, European Campaign Medal, World War II Victory Medal, Korean Service Medal, Vietnam Service Medal and the Legion of Merit.
Holly was a devoted husband and father. He and his beloved wife, Lucille, loved spending time together, traveling, gardening and participating in church activities. For the past 47 years, he has been a member of St. Andrews Baptist Church and has joyously served in many capacities, including deacon, Sunday school teacher and senior choir member. Holly and Lucille established and led a shut-in ministry for members of the church for many years. Holly was also a 60+ year member of the Gideons International where he served as the local camp President and distributed thousands of Bibles to members of the community, hospitals, schools and prisons. Some of his most cherished memories include spending time with friends and family, especially his grandchildren.
Holly was preceded in death by his beloved wife, Lucille Huggins Dinkins, and by his sisters Sadie Cassels, Mary Alice McKeown, Elizabeth Wagers, and brothers William Lee and Joe Lee. He is survived by his sons Dr. Ken Dinkins and his wife, Judy; Gene Dinkins and his wife, Nancy; and Dave Dinkins and his wife, Josie; sisters Ruth Roberts and Betty Traylor; and his brother Colvin Lee; and numerous grandchildren, great-grandchildren, nephews and nieces.
The funeral services will begin at 2 p.m. Wednesday, Aug. 17, at St. Andrew's Baptist Church, 230 Bush River Road, Columbia, with Reverend Dr. Ronald D. "Dee" Vaughan and Reverend M. Fred DeFoor, Jr. officiating. The family will receive friends following the service until 4 p.m. at the church. Burial will follow at 4:30 p.m. in Bush River Memorial Gardens with full military honors.
In lieu of flowers, memorials may be made to the Gideons International, P.O. Box 210263, Columbia, SC 29221.
From: Ben Bichsel
Subject: Taps Wilfred E. Bichsel
Date: Mon, 1 Aug 2016
I'm very sorry to report that my great-grandfather Wilfred Edward Bichsel Sr passed away on November 17th 1999 in Amarillo, Texas. He served with the 94th Infantry Division company B of the 302nd. after the War he returned to Panhandle, Texas and farmed until the day of his passing. He never talked about the war and he passed while I was still young, but he remains my hero. If anyone has any memories or stories, pictures, etc I would love to hear from you.
Thanks
Benjamin S. Bichsel
(806)-206-1674
benbichsel91@gmail.com
Passing of George Boyd 94th ID K301 POW-Brittany
We got the sad news yesterday (7/15/16) that George Boyd passed away. He was a great guy and a very good friend. We shared a tent in France. If you remember, he was the one that helped me when we were ambushed. He buried my dog tags and he also found a wheelbarrow somewhere and put me in it when we had to go with the Germans.
We had been to his home in North Carolina (Efland, NC) a couple of times. He lived in a very tiny town (when we were there they had just gotten their first traffic light!). He and his wife, Gladys (who died a couple of years ago) were very hospitable to us and we had a couple of great visits with them. They lived pretty close to their children, and it was their son, Tommy, who called to tell us about George. I spoke to him on the phone every couple of months, and I knew that lately he just wasn't "with it" so they had to put him into a nursing home.
I LOVED THIS COUPLE!
Bernie
Bernard Rader
berniej1@optonline.net
Raymond Stabinsky, 84, of Norwalk, husband of Helene Yanell Stabinsky, to whom he was married for sixty-two years, died Wednesday, February 25th, in Norwalk Hospital.
Born in New York City, January 11, 1925, son of the late Louis and Fannie Stabinsky, he was a Norwalk resident since 1931. Mr. Stabinsky was a U. S. Army veteran of World War II, serving in the European Theater. Prior to retirement he was involved in the retail fabric business with his wife Helene.

Mr. Stabinsky was a past President of the Norwalk Community Jewish Center, worked for the United Jewish Appeal, and was a founder and leader of R. O. M. E. O., an organization that met twice a month, for social and educational purposes.

Survivors in addition to his wife include three sons; Steven Stabinsky and his wife Cynthia, of Boca Raton, Florida, Jeff Stabinsky, of Trumbull, and Brad Stabinsky and his wife Jill, of Stratford, one brother; Charles Stabinsky, M. D., and his wife Charlotte, of Norwalk, four grandchildren; Allison Stabinsky, of Boca Raton, Heather Stabinsky, of Monroe, Amy Rose and Rebecca Lee Stabinsky, both of Stratford, and daughter-in-law; Cindy Stabinsky-Bourt.
From: "Brandon M. Wells"
Subject: Walter Bickel, 94th B/390 FA
Date: Wed, 18 May 2016
Greetings all,
I am interested to know if anyone has any information concerning my wife's late Grandfather (Walter Bickel, from Wisconsin) in relation to his WWII service.
After he passed away a few years back the family was going through his things and came across several of his photos from WWII. They ended up with me as I am also serving in the US Army.
All I know is that Walter was assigned to the 94th ID and was a Field Artilleryman. I've included his photo.
Any information would be helpful and appreciated.
Thanks.
Brandon M. Wells
419-266-4819
Jack S. Panes


Died peacefully on March 20, 2016. Served in WWII. Awarded Silver and Bronze Stars for combat valor in Patton's Third Army.
Jack S.Panes died peacefully on March 20,2016. Served in WW11 in 94th Infantry Division, G 301.
Awarded Silver Star and other medals. Served as Publicity Director for the "Attack" and was a former president of the association. Held graduate degree in Journalism from Northwestern U. and founded Panes Publications, Inc.
Known and loved for his unmatchable sense of humor, charm, grace and kindness. Beloved husband of Pearl, wife of 66 years; father of Stephanie and Michael; grandfather of Max and Harrison.
Burial will be in Arlington Cemetery on April 11.

Born Sept. 15, 1925, died Dec. 23, 2015, peacefully at his home surrounded by family.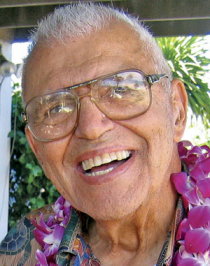 The former mayor of San Carlos, he was 90.
He is survived by his devoted wife of 65 years, Marie, their eight children, 12 grandchildren, and two great-grandchildren. Gayton grew up in New York and moved to California in the late 1940s. He served in the 94th Army Infantry Division as a Master Sergeant in World War II. He attended Stanford University and earned his MBA in accounting. He retired from Standard Oil/Chevron after 35 years in the Comptrollers Department. He served as a councilman and mayor for the city of San Carlos in the 1960s and 1970s.
Gayton loved the New York Yankees while growing up, and after moving to California became an avid 49ers and Giants fan and loved all other types of sports. After retiring from Chevron, he enjoyed gardening and cooking for his clan. He was very active in the ICF and Caring Hands for St. Charles Church.
George R. Pavlick Oct. 13, 1922 - Feb. 3, 2016

ST. JOSEPH - George R. Pavlick, 93, formerly of South Bend, Indiana, passed away, Wednesday, February 3, 2016, at The Willows Assisted Living in St. Joseph, where he resided for the last three years.


George was born October 13, 1922, in St. Joseph, to John & Frieda (Michaels) Pavlick. He graduated from Benton Harbor High School, Class of 1940, attended the University of Mississippi before transferring to Michigan State University, where he was the catcher for the varsity baseball team, and he earned a bachelor's degree in mechanical engineering. George served his country for three years in the US Army, stationed in Europe. In October 1952 he married the former Irene Visin in Benton Harbor. George was employed as a product engineer for Bendix in South Bend for 10 years and later for Garden City Fan Company in Niles from where he retired in 1988 after 29 years. He was a member of St. Paul's Lutheran Church in South Bend and American Legion Post #50 in South Bend. George was an avid baseball fan and enjoyed playing golf whenever possible.

George is survived by several nieces & nephews. He was preceded by his wife Irene on Dec. 12, 1981, by his parents, and by his brother, John Pavlick. - See more at: www.legacy.com/obituaries/southbendtribune/obituary.aspx?pid=177587679#sthash.SyVhEAdc.dpuf
My Uncle George R. Pavlick passed away on 2/3/16.
He really enjoyed coming to the 94th Infantry reunions each year. I was able to come with him to three. We where not able to attend the last three.
List of high points of George R. Pavlick's life:
Born 10/13/1922 DOD 2/3/16 *Age 93
Grew up on Jennings Ave, Benton Harbor, MI 49022
Graduated from Benton Harbor High School
Served in the US Army, 94th Infantry Division, Company I/301
Selected to the Army ASTP program, where he completed one year of collage at the University of Mississippi before being shipped to fight in Germany. He fought in the Battle of the Bulge under George Patton. He was Honorably discharge at the rank of Sargent.
He returned home and attended Michigan State University, where he received his Mechanical Engineering Degree and was the Catcher on the Varsity Baseball Team.
He married Irene Visin, who passed away Dec 21, 1982.
He worked at Bendix Corp of South Bend and at Garden City Fan Company of Niles.
He was a devoted member of St. Paul's Lurtheran Church of South Bend, IN
George loved baseball and golf.
He enjoyed attending the 94th Infantry Division yearly reunion's

I will miss him. Even though George is gone, we get to keep all the good memories that he shared with us while he was here.
Date: Fri, 15 Jan 2016
Subject: Obituary for Roy F Schnebli - Grand Forks, ND
From: Rod Schnebli <rmschnebli@gmail.com>

Roy F Schnebli January 19, 1924 - August 30, 2012
Roy Frederick Schnebli, 88, Grand Forks, passed away at home on Thursday, August 30, 2012. Roy was born January 19, 1924 in Grand Forks, N.D. to Fred and Clara (Boe) Schnebli. He graduated from Central High School and later attended University of North Dakota (UND)
On October 19, 1942 Roy enlisted in the US Army and served with the 357th Infantry Anti -Tank Regiment and 94th Infantry, landing on Utah Beach and winding up in Czechoslovakia at the end of the War. Roy was very proud to have served his country and was honorably discharged on December 27, 1945 at the rank of Staff-Sergeant and was awarded the Bronze Star, European-African-Middle Eastern Service Ribbon, American Theatre Service Ribbon, and Good Conduct medals.
Roy married Bernice Emily Brecke in April, 1949 and they had two children, Rod and Roxanne. Bernice died February 7, 1966. Roy married Bernadette Bushee Kuzel on October, 1972. Bernadette died January 16, 2002.
Roy worked as a US Postal Carrier for 34 years. He had many other interests including cattle ranching and raising chickens for their eggs. Roy was a past member of St. Marks Lutheran Church and First Presbyterian Church, both in Grand Forks. Roy was a member of the VFW and the American Legion. Roy is survived by his children, Rod (Diane) Schnebli, Grand Forks, Roxanne Lunski, Grand Forks, Bonnie Brouse, Deb (Art) Bakken, Karen (Rick) Olson, Mark Kuzel
From: Frank <shawnee.frank@gmail.com>
Subject: Frank E. Chiger
Date: Fri, 8 Jan 2016

It is with great sorrow that I report the passing of my father, Frank E. Chiger on Tuesday 5 Jan 2016, at New Britain General Hospital, New Britain CT. He was riflemen and assigned to the 376 Infantry Regiment, 2nd BN, E Company, Jan-Nov 1945. He participated on the assault of the Siegfried Line and the Army of Occupation. His awards and decorations include a CIB, Bronze Star, WW2 Victory Medal, Army of Occupation Medal, Good Conduct medal, European, Middle East and African Campaign Medal.

After being discharged, he went on to join the City of New Britain Police Department, New Britain CT, where he worked his way up from Patrolman to Deputy Chief. He spent 39 years with the Police Dept. and retired in 1990.

He is survived by his wife of 65 years, Carmella (Marino) Chiger, his daughter Donna Lee (Chiger) Grzyb and her husband Frank, his son, MSgt Mark E. Chiger, USAF (ret) and his wife Jee, several grand children, their spouses, and great grandchildren. He lived a long and happy life and will be greatly missed, God Speed Dad!

In lieu of flowers, memorial donations can be made to the Wounded Warrior Foundation. Frank always supported out troops.